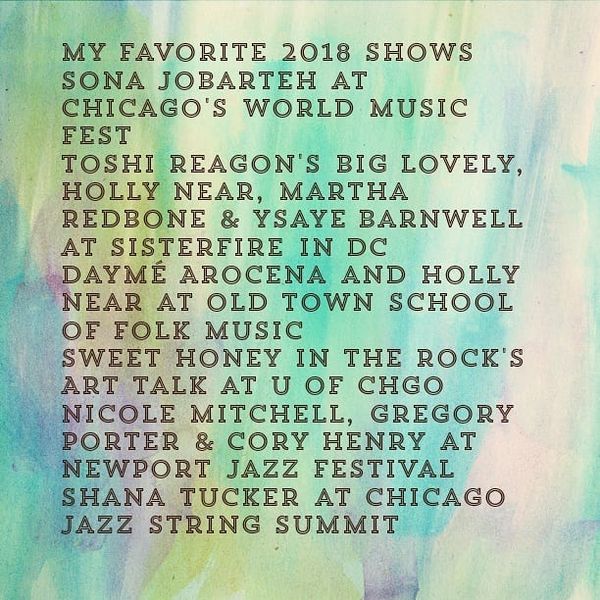 September 28, 2018
Now in her fiftieth year of performing, singer-songwriter Holly Near presented an evening of healing music for a full house at Chicago's Old Town School of Folk Music. After weeks of accusations, denials, emotional testimony and political posturing around Brett Kavanaugh's Supreme Court confirmation, both Near and her fans were in need of bonding, soothing and community fortification. Her musical offerings and storytelling were the perfect medicine. An astute observer and chronicler of current and historical events, Holly Near encouraged swift and strategic action in the remaining weeks before the midterm elections. She offered hope to cancer survivors and fatigued activists; welcomed and applauded recent movements led by young visionaries; and envisioned a time when all the movements, old and new, would come together to affect massive change.
Accompanied by master musicians Tammy Hall on piano and Jan Martinelli on bass, Holly's voice was strong, clear and beautiful throughout the night. Hall had two opportunities to show her talents, as composer on "Blue Soul" and as improviser on a journey through jazz, blues and gospel toward imaginative explorations of "We Shall Overcome." Martinelli presented a bass solo that showcased her amazing technique and melodicism.
In support of her thirty-first album, Holly Near's tour is a testament to her importance to the Women's Music movement, to aging lesbians and other women. About men she mused, "if only good white men would stand up to those congressmen!"
Ending with her anthem "Singing For Our Lives," Holly sent us home renewed and inspired.